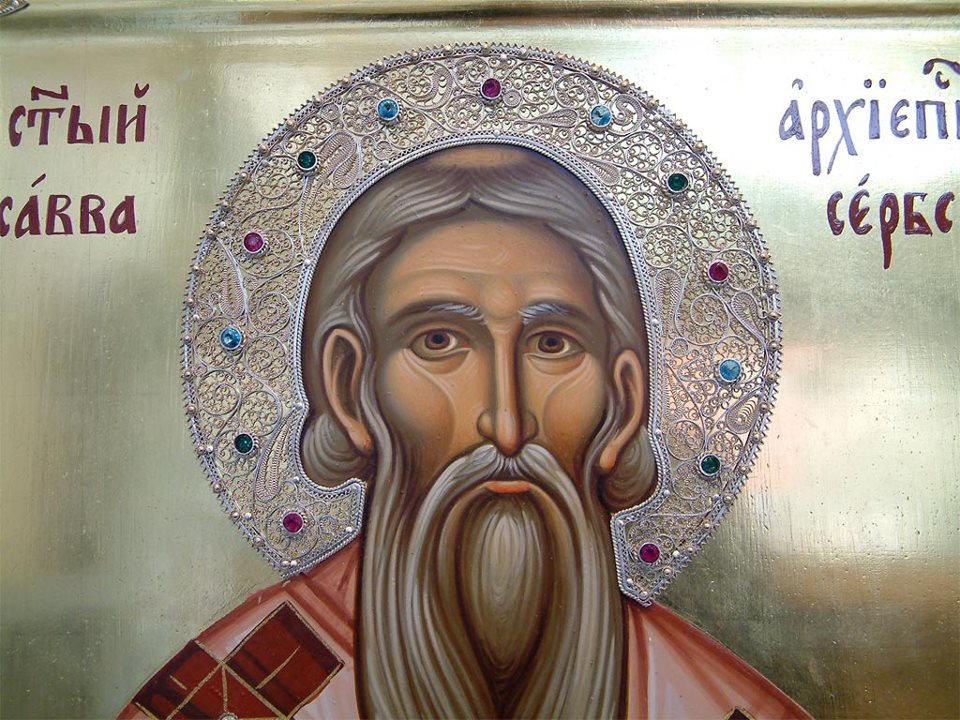 Dear Brothers and Sisters,
We would like to invite you to join us for our St. Sava Banquet which will be held on the
occasion of the Feast of our Patron Saint and Enlightener of Serbia St. Sava. Banquet will be held at Russian Community Center on Saturday, January 28 at 6 pm.
Our children from the Sunday School prepared a recital and hymns in honor of St. Sava, and after the traditional dinner, our "Svirci" will be in charge of the entertainment part of the program.
Join us to show support to our children and to celebrate the life and work of St. Sava as the Enlightener of Serbian people.
Also, on Sunday, January 29, we will serve Holy Liturgy and bless the Slava Bread at 10 am. Festive lunch will start at 12 pm. This year Slava Kumovi are Nenad and Branka Vujic.
Everyone is welcome.
PROGRAM OF ST. SAVA CELEBRATION
Saturday, January 28, Russian Community Center
6 pm -6.30 pm – Refreshments
6.30 pm -7.15 pm Children's Recital
7.15 pm -11 pm Diner and Live Music
Russian Community Center
704 19 th Ave. E, Seattle, 98112
Sunday, January 29, St. Sava Church
10 am – Divine Liturgy
12 pm Blessing of the Slava Bread and Lunch
Yours in Christ,
Rev. Zoran Aleksic
And the Church Board