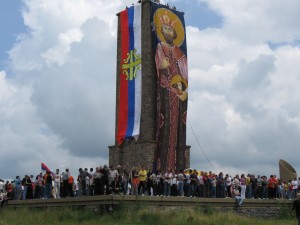 On Sunday, June 28th 2015, immediately after the Divine Liturgy, there will be a Memorial Service for our forefathers, soldiers, and every righteous orthodox soul, offered as a sacrifice in defending our Orthodox Faith, Fatherland, Holy Cross and golden freedom.
Remembrance is the best illustration of our love and  forgetfulness the best illustration of negligence!
Please join us in prayerful remembrance!
After the service а Festal Lunch, prepared by our KS Sisters, will be served!
Welcome!